Check out chocolate variation at the bottom of the page 
I love the combination of peanut butter, banana and a little bit of cinnamon. So when I wanted to make muesli balls for Prasad (blessed food from a ceremony or ritual), I turned them into muesli-banana-peanut-butter-balls. ☺
They're a healthy snack or treat and easy to make!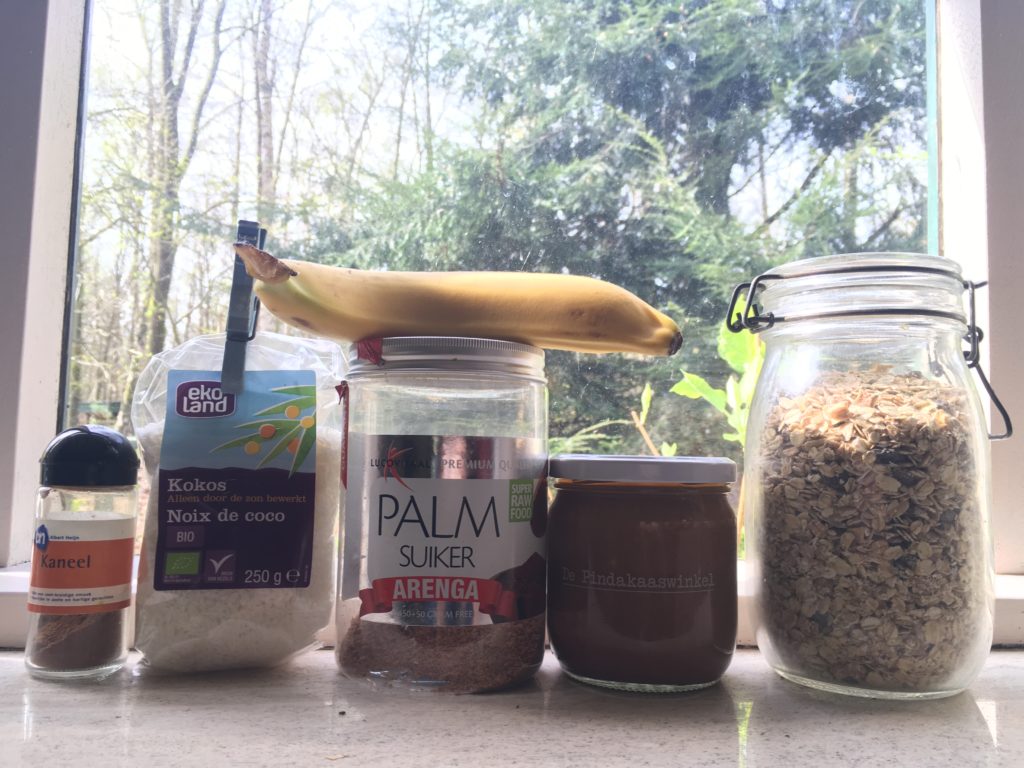 Ingredients:
• 1 cup muesli
(nothing too fancy, some fairly plain muesli with raisins and nuts does a good job)
• 1 tbsp coconut oil
• 2 tbsp palm sugar
• 3 tbsp peanut butter
• 1 banana
• ground cinnamon
• a small plate with shredded coconut
Directions:
• Melt the coconut oil in a small pot.
• Stir in the palm sugar and peanut butter and heat for another minute or 2.
• Take off the heat. Mash in the banana with a fork.
• Add some cinnamon to taste.
• Combine peanut butter mixture and the muesli in a bowl.
• Make little balls of the mixture with your hands and then roll the balls in coconut till they are covered with coconut.
• You can eat them straight away or let them cool down fully. ENJOY!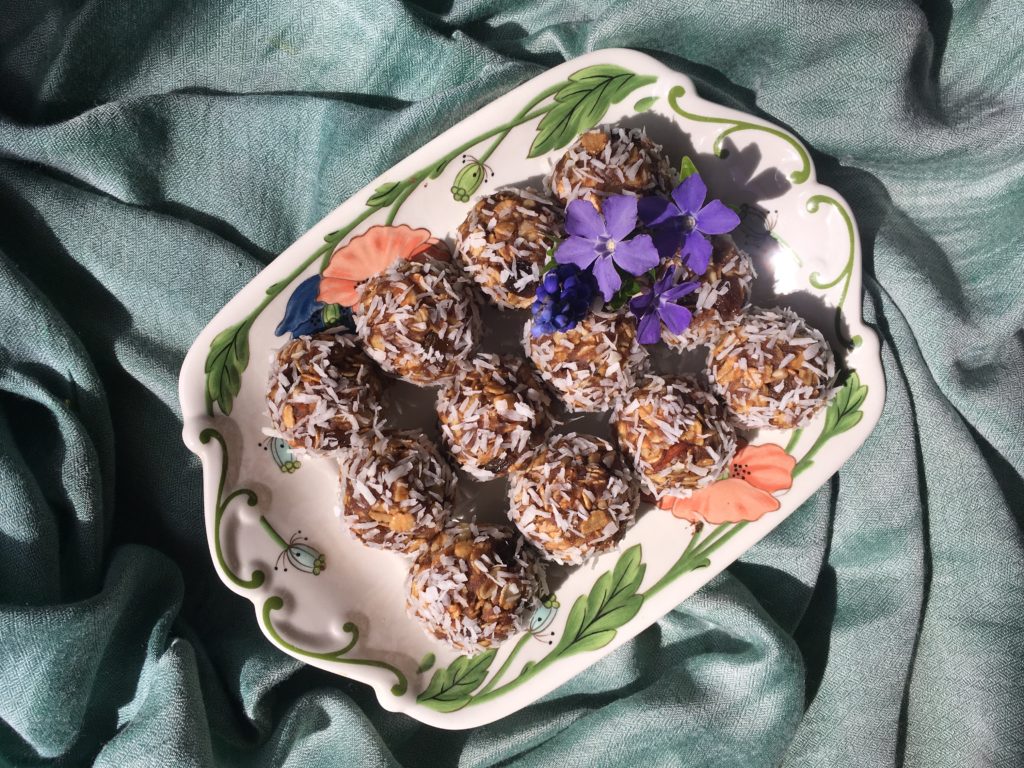 Tip:
When you don't have any palm sugar laying around, you can replace it by coconut sugar, sucanat or organic raw cane sugar. When you want to sweeten your dish with honey, agave or maple syrup, always keep in mind that the consistency will be more liquid so maybe add some more muesli/oats. Shredded coconut is also a great way of absorbing excess moisture in your dish.
If you're glutenfree, just use glutenfree muesli or just rolled oats with raisins does the trick!
Variation:

Chocolate muesli balls: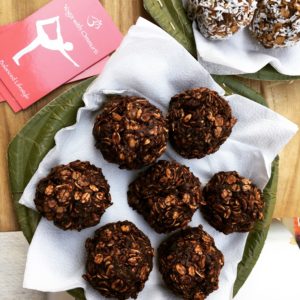 Replace the peanut butter with chocolate spread. I used organic, vegan dark chocolate spread but nutella can also be delicious for non-vegans.
Cinnamon is still a great combo with chocolate and banana but for these guys I used dried mango powder instead of cinnamon: wowza!
I added some shredded coconut as well. (to soak up some excess moist and add coconut-deliciousness)
ENJOY!